The Reverse Pivot is Hurting
Off-Premise Beer Sales
​
This article is adapted from Out∙Reach, the blog of UVM Department of Professional and Continuing Education. It was posted November 2021.

Everything you heard and read about in 2020 in the craft brewing industry claimed that it was the "Year of the Craft Brewery Pivot." The COVID-19 pandemic shut down the on-premise sales segment and caused some craft brewers to shut their doors to the public. Others "pivoted" from mostly on-premise sales to off-premise and direct-to-consumer sales. With their taprooms struggling to remain open due to state laws and maximum capacity limits, craft brewers shifted into high gear to land local grocery store, liquor store, and in some cases C-store business. They also began shipping their beer to consumers via Drizly, Minibar, DoorDash, Tavour, Craft Beer Shack, Taprm, Beer Drop, and/or First Sip Brew Box. This worked for some while others focused on getting their state laws changed so they could deliver direct to consumers. These were mostly temporary state law changes and now many craft brewers are working with their state legislators to make the laws permanent.

Craft Brewery Off-Premise Sales in 2021

So, what is happening in 2021? By reviewing the off-premise trends shared by the Bump Williams Consulting Group (BWC), the off-premise sales are not growing from 2020 levels when pantry-filling and hoarding became the norm.

Q2 and Q3 sales for craft brewers have been sluggish in scanned stores; this was caused by some of the largest independent craft breweries not being able to grow their businesses—mainstream craft like Blue Moon and Shocktop suffered the worst declines at -12%

This year the craft brewers are attempting to shore up their on-premise losses from 2020. This has essentially caused a "reverse pivot" in their collective sales strategies by focusing on-premise instead of off-premise. Don't let the numbers fool you—craft will most likely show a small gain of +3-4% once all of the on-premise trends are rolled into the off-premise trends to give the industry a complete picture, which Bart Watson, the economist from the Brewers Association (BA) publishes in late January every year.

Key Factors Affecting Off-Premise Craft Beer Sales in 2021 Include:
Business closures—Nielsen CGA shows -8% drop in off-premise outlets as a result of COVID.

Lack of returning restaurant workers causing inconsistent hours of operation and some closures as well.

Shipping bottlenecks which have impacted aluminum can supply chains causing some out-of stocks on craft beer.

Delta Variant which is causing fear about entering off-premise grocery, C-Store and liquor outlets.

C-stores have been impacted the most as stop-by or walk-in traffic has been curtailed during the Delta Variant.

Employees who work from home don't stop at off-premise outlets on their way home from work—they're making less shopping trips to get groceries and impulse items like snacks and beer!

Indoor special events, outdoor sporting events and concerts have had less attendees this year than prior years due some event cancellations, dates being moved back and some hesitation from consumers on attending due to fear of getting COVID.

Travel has somewhat bounced back due to pent-up demand and more safety features but is still down from 2019 levels so this impacts vacations, tourism and business travel.

Seven in ten working Americans now work from outside the home, which is up +80% from April 2020. Nearly a third of these consumers (31%) are spending more than a hour in their vehicles, causing them to have less time to spend grocery shopping, having household cookouts or spending time watching television with an ice cold beverage or two.

According to Nielsen CGA survey, consumers who have not gotten or are uncertain about getting their vaccine shots declined from 26% to 17% of all consumers. The 17% are not going to well-traveled off-premise (or on-premise) outlets and some require proof vaccination, so craft beer sales suffer.

There has been a huge shift in alcohol consumption from weekdays to the weekends. While taprooms used to get consumers 3-4 days per week, the off-premise outlets which captured those consumers only get them one day per week and that's now on the weekends. Also, consumers are going home earlier from taprooms, so they buy beer-to-go and that creates sales that aren't tracked by the scanning stores but will be covered when the BA publishes their final numbers for 2021.

Overall, the reverse pivot from on-premise to off-premise has not produced the positive sales results or bounce back, that was expected by the analysts in the craft scanning numbers. We all hope that the return by many consumers to on-premise helps build keg sales, can sales off-site from the taprooms, increase in app-based delivery services, and even direct-to-consumer sales (where legal) provides the volume lift to grow the total craft beer business in 2021 and into 2022!
Sales strategy should be at the forefront of your mind when starting a brewery. This is the phase where you graduate from homebrewer and humble beer fan to a licensed brewery owner and/or operator. You can produce some of the best beers in the world, but in order to make your beer your business, you must know how to sell your products.
A thorough understanding of the science behind successful selling will help you along the path towards profitability. Selling is more than just handing out samples and rattling off attributes like ABV and malt variants. Successful salespeople understand the essence of a brand, can identify and communicate their unique value propositions, and work hard to build long term relationships with customers. Selling is about providing the right product solution for the right customer. When you learn how to make a successful brand connection with your target customer and continue to provide valuable solutions for their needs, you establish long term brand loyalty that will continuously fuel demand for your products.
Sales can also take many forms - onsite from your taproom, self-distribution in the retail market segment, or mass distribution in the wholesale channel. In addition to making plans on where you will be selling your beer, you also need a definitive sales strategy to compliment your overall business goals. With the crowded nature of today's craft beer market, a well-structured sales plan will give you a competitive edge over other brands that skip this step.
As your brand presence grows and demand increases, your sales plans will evolve as well. You should create short and long term sales plans, with specific timelines for expansion into various market segments. In your sales plans, you should take into consideration a timeline for market expansion, necessary sales personnel, the cost of sales materials, how you will formulate annual sales projections, and how to track your sales data.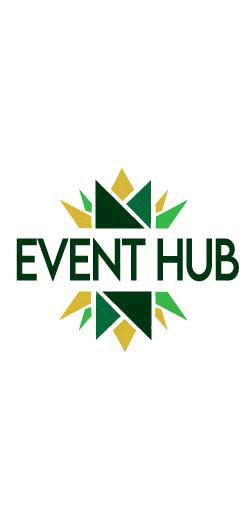 Contributing Author
Jon Reynolds Founder/President, BrewPlan, LLC
Jon Reynolds is the founder of BrewPlan, LLC a strategic marketing advisor to craft brewers, craft distilleries, boutique wineries, and a Certified Instructor in the UVM Business of Craft BeerProfessional Certificate Program. He writes about business trends, beer consumers, distributor issues, legislation that affects craft brewers, marketing tools, and strategic planning to improve brewery profits.
Getting Draft Back
Ben Weston
​
The country is beginning to see some semblance of normalcy since the COVID-19 vaccines have begun to roll out and case counts go down. Restaurants are beginning to allow sit down dining in limited capacity along with and bars and taprooms being allowed to let patrons sit down for a few drinks. As this reopening continues, make sure your brewery is ready to recapture (and possibly enhance) that once lost source of revenue and exposure. Here are few tips on how to successfully bring draft back.
Creating Your Sales Vision Plan
Julie Rhodes
​
When you plan an extended trip somewhere, very few people just hit the road without any knowledge of their destination or how to get there. If you didn't, chances are that you will get lost or drive around in circles without any direction. To avoid this, you need a clear destination and assistance from tools that will route your best path, like a map or GPS.



You should apply this same concept to selling your beer. Your Sales Vision Plan will be the guiding
Demystifying DtC Sales
Julia Herz
​
With challenge comes opportunity, and I am incredibly optimistic about what is ahead. Right now, I see thousands of breweries (there were 8,500 on the record before COVID-19 in March 2020) evolve in ways that show how agile and adaptable small businesses are.

In the August 2020 press release from online retailer Drizly, they shared: "As consumers migrate to purchasing alcohol through e-commerce channels, Drizly forecasts 20% of off-
The Promise of Remote Sales
Scott Rosenbaum
​
There's never been a better time to challenge the orthodoxy that a sales rep needs to live in the same geography they sell.

Adopting technology means evolving the way we do business. Duh.

When someone asks "can our sales team work remotely?" they are posing a rhetorical question to