Creating Your Brand Identity:




Design Considerations
What is Brand Identity?

Brand Identity: the visible elements of a brand, such as color, design, and logo, that identify and distinguish the brand in consumers' minds.

Branding: the marketing practice of actively shaping a distinctive brand.

Brand Image: the actual result of these efforts, successful or unsuccessful.

DEVELOPING YOUR BRAND DESIGN

Before you begin working with your graphic designer to create your design assets, it will help to consider these four areas of your design structure. These basics will become the platform of your brand identity.

Color Palette
Colors have meaning. As a society and psychologically we have perceptions about what different colors represent. No one looks at a map and thinks, that ocean should be orange! Therefore, choosing your branding colors can have a serious impact on how your brand is perceived by your audience.

Red: Action, Strength, Energy, Passion
Orange: Emotion, Youth, Optimism, Enthusiasm
Yellow: Happiness, Optimism, Positivity, Intellect
Green: Harmony, Safety, Growth, Health
Turquoise: Compassion, Calmness, Clarity, Communicate
Blue: Security, Trust, Loyalty, Responsibility
Violet: Spirituality, Royalty, Mystery, Imagination
Pink: Compassion, Love, Femininity, Playfulness
Brown: Reliability, Stability, Honest, Comfort
Black: Protection, Power, Elegance, Sophistication
Gray: Compromise, Neutral, Control, Practical
White: Cleanliness, Purity, Innocence, Perfection
​
Discordant vs Analogous Colors
Discordant colors, also called complementary colors, are opposite of each other on a color wheel. Using discordant colors can create excitement within a design.
​
Analogous Colors, also called like colors, consist of any three colors which are side by side
on a 12-part color wheel, such as yellow, yellow-green, and green with one of the three colors being predominate. An analogous color scheme creates a rich, monochromatic look.
​
Typography
Typography refers to the font(s) you choose for your branding materials. Choose legible fonts and use them consistently. Fonts can invoke an emotional connection. There are (respectively) four categories of font:

SERIF meaning "with feet". Serif fonts like Times Roman and Courier have a slight projection finishing off the stroke of a letter. These classic fonts invoke tradition & trustworthiness.

SANS SERIF meaning "without feet". San serif fonts like Arial and Helvetica have smooth edges and are missing the projections or "feet". San serif fonts invoke a modern feel and are considered the easiest to read on a computer screen.

Script emulating cursive handwriting, script fonts like Brush Script and Chopin Script can invoke a luxurious or feminine feel. Caution: some can be difficult to read.
​
Dynamic sometimes called 'Display', fonts typically have specialized elements like unusual shapes, outlines or shadowing or artistic features. Want to make a bold statement? A dynamic font might be the way to do it. Note: many Dynamic fonts do not cover all the characters (i.e. missing numbers or special characters like a dash or exclamation point).

Imagery
You will want to consider imagery; photography, graphics and basic form and shape within your branding design.

Photography & Graphics
Photography: Beautiful photography can create instant emotion. A fresh pulled beer with foam hanging off the rim of the glass, a burger piled high with lovely condiments and cheese oozing out from a toasted bun, can't you just taste them? However, if great photography can make a brand, poor photography can break it.

Graphics: Having graphics created for your business can be a great investment. Not only can they be one of a kind, vector graphics can be scaled to any size from a billboard to letterhead.

Shape & Form
Are you a warm, encompassing business? Using rounded shapes like circles and eclipses within your design will feel welcoming.

Are you a cutting edge, efficient business? Using sharp edged shapes like triangles and
squares within your design can invoke strength.
Message & Tone
A Brand Message is a concise easy-to-understand message which tells a story. It is directed towards a pre-determined market group and should take into account what the customers want to hear, what the brand can provide, and what the competitors are already providing. Your brand message should resonate with the needs, wants, and desires of the target market. It should be the reason they buy your products.
​
Brand Tone refers to the tone of voice your brand uses with it customers. Are you an easy going and up-beat business? Then your marketing copy should reflect that voice. Regardless of the qualities and the tone of voice your business chooses, make sure that is authentic. If your business is edgy and witty, bordering on sarcastic, yet your marketing copy depicts a charming country feel, your customers are going to note a disconnect between your branding and reality.

Identifying the basic building blocks for designing your Branding Identity is an essential first step. Once you have an idea of where you are heading, your graphic designer can help your ideas become a reality. It is helpful to collect other businesses logos. Include those that you both like and dislike and jot a quick note as to what does and doesn't appeal to you and why. What do you feel when viewing them? Consider different types of businesses as well, you never know where inspiration might strike!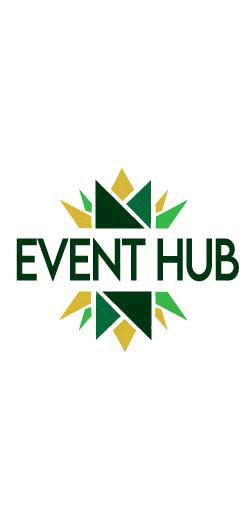 Contributing Author
Misty Gordon Multimedia Graphic Artist, Misty Gordon Creative LLC
Since 2010, Misty Gordon Creative has been creating strong, visually stimulating designs and providing cohesive marketing pieces across multiple platforms, from logo creation and branding, web design and advertising campaigns to product packaging and merchandise.
SOP:Creating a Content Manager
​
Emily Hutto
​
Some days you have a ton of news to share with your fans. Everything feels equally important and you don't know what to prioritize. Other days it seems like nothing is going on. You're not feeling creative, but you know you need to post something… anything…
Sound familiar? Phew. You need a beer. (Actually, you may or may not need a beer, but you definitely
Media: It's Worth Your Time





Jonathan Shikes





It's been a long day. You've ordered ingredients and supplies, talked to your lawyer, paid your graphic designer, fixed a plumbing problem, filled out another mound of paperwork, glanced at the latest CDC guidelines, talked to your lawyer again, and checked and rechecked your financials. The last thing you want to do now is put on a smile and actually market your brewery to the media, to the public and on social media. But it's an important step and one that can very easily help separate you from the
Style Branding for Your Custom Tap Handles





Ben Weston





Today's craft beverage consumer is becoming increasingly savvy and well-versed in the different styles/flavors or beer, cider, kombucha, etc. They are therefore becoming less and less likely to pick a beer based on the brewery name alone. Make sure you have a plan in place to differentiate between your different styles or flavors on your custom tap handle. Here's a quick breakdown of the most common ways of doing this along with the pros and cons of each.
Using Consumer Insights to Maximize
Brand Growth: Part I
Jeff Musial
​
One of the most important things to understand as a new business owner is how consumers perceive your brand. There are many factors that will affest the success of both existing brands and new products. Between my time with A-B Inbev and Brown-Forman pus working with clients in my own business, some basics have come tot he fore as most important to share.
​